Have you read "The 5th Wave" by Rick Yancey? If you haven't come back once you've read it.
If you haven't read "The Infinite Sea" yet the review will be spoiler-free.
I have been waiting for this book to come out for a long time. I read the prequel back in January I think and that cliffhanger just lurked me until I read this one.
I received this book on September 26th I started and finished it on the following day. It was so interesting and gripping that I couldn't put it down. It picks up where we left off and we get to see our favourite characters and we're introduced to some new ones.
Did I love this book? Not necessarily, but it was as good as I expected and I really enjoyed it. So many things happen and at the end you just don't know what and who to trust. The characters were just so realistic and relate-able. They were so believable and I just could help but love Cassie even more.
I also liked how it was thought-provoking, considering in this book happened a lot less things as opposed to the previous, 500-page book. The stakes got higher and things tighten even more and I felt I got more questions rather than answers but, hey, as long as there are answers in the next book I am okay.
My main problem was there wasn't enough of Cassie. She was there like half the book. There is a lot of action and plot twists. But the biggest one was not connected to Cassie but to Ringer. It is about the aliens and it's really mind-blowing. It just puts everything into question.
The characters develop but not as much as they did in the previous book. As I said there was, indeed, a lot of action but I felt something was missing. Maybe it's because the character's have changed enough in the prequel.
Also, there were lots of feels in this book. Like I was constantly nervous if someone will die. Rick somehow managed to emotionally drain me. Of course, this didn't stopped me from reading the book in less than six hours.
The writing was almost flawless. I could easily put myself into the character's shoes but sometimes I found some descriptions unnecessary. There is so much one can learn from this book. There are so many quotes and powerful messages.
Overall, it was a fast-paced book, filled with action and jaw-dropping twists. If you are like me and you liked the first book I can assure you won't be let down by this one and everything you know will be put into question.
RATING: 94%
If you liked this review please share it, like it and/or subscribe to this blog! I really appreciate it. Thank you. :)
About the author: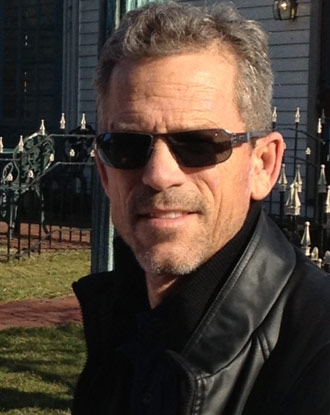 Rick is a native Floridian and a graduate of Roosevelt University in Chicago. He earned a B.A. in English which he put to use as a field officer for the Internal Revenue Service. Inspired and encouraged by his wife, he decided his degree might also be useful in writing books and in 2004 he began writing full-time.
Since then he has launched two critically acclaimed series: The Extraordinary Adventures of Alfred Kropp, for young readers, and The Highly Effective Detective, for adults. Both books are set in Knoxville, Tennessee, where Rick lived for ten years before returning to Florida.